Caribbean flavors for lunch
Get a taste of our Caribbean flavors for lunch. At Mario Bistrot, we serve lunch from 12pm to 2.30pm.

Treat yourself for lunch at Mario Bistrot, the restaurant for a creative and fulfilling experience. Enjoy one of the best view over the Caribbean sea, from the terrasse of The Cliff at Cupecoy Beach.

Thanks to his endless creativity, Chef Mario brings his inspiration to your table with daily specials and Chef's favorites. Check out our regular lunch menu below and don't forget to ask about the Chef's specials.
Caesar Salad
Plain: $18 | Chicken: $25 | Shrimps: $25
Arugula Salad
Candied Pecan, Cherry Tomato, Parmesan, Red Onion and Sun Dry Tomato Vinaigrette
Cherry Tomato
and Baby Mozzarella Salad
Endive Arugula and Granny Smith Apple
Gorgonzola, Honey, Mustard dressing
Burrata with grilled veggie salade
hummus, bruschetta, parma ham
Fish plate
Assortment Cold Fish Appetizers
Antipasti plate
Cold Meat Cheese and Salad
Shrimps Tempura
Caribbean Coleslaw Pineapple Cocktail Sauce
Hoisin Braised Duck Nacho
with Wasabi Ranch Dressing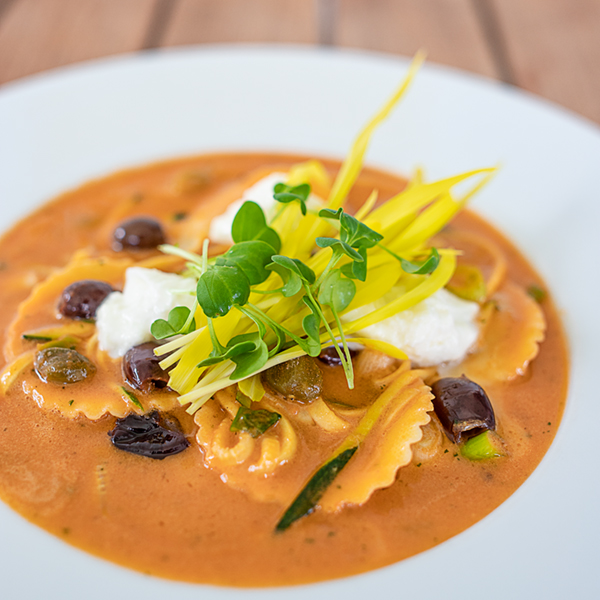 Eggplant Ravioli Tomato Butter
Black Olive, Capers Zucchini Burrata
Penne
with Shrimps in Vodka Sauce
Linguine
with Seafood in Provençale Cherry Tomato Sauce
Linguine Primavera
with Pistachio
Cheese burger
with Portobello Tempura and Truffle Aioli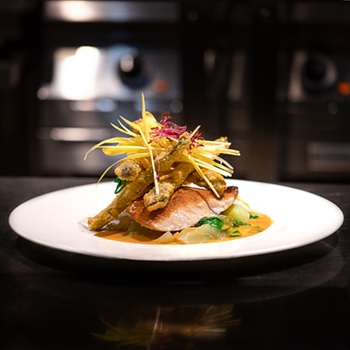 Chicken Parmigiana
with Linguine
Shrimp Fricassee
in Red Thai Curry Coconut Milk Sauce
Mahi Mahi
with Pistachio Crust and Romesco Sauce
At Mario Bistrot, all our dishes are freshly cooked for the best taste and customer experience. Visit us for dinner as well or just for drinks and tapas at the bar or in our lounge area. Enjoy a tasteful time with the best view over the Caribbean Sea.
Do you want to join us for dinner? Please check out our dinner menu and give us a call to book a table.